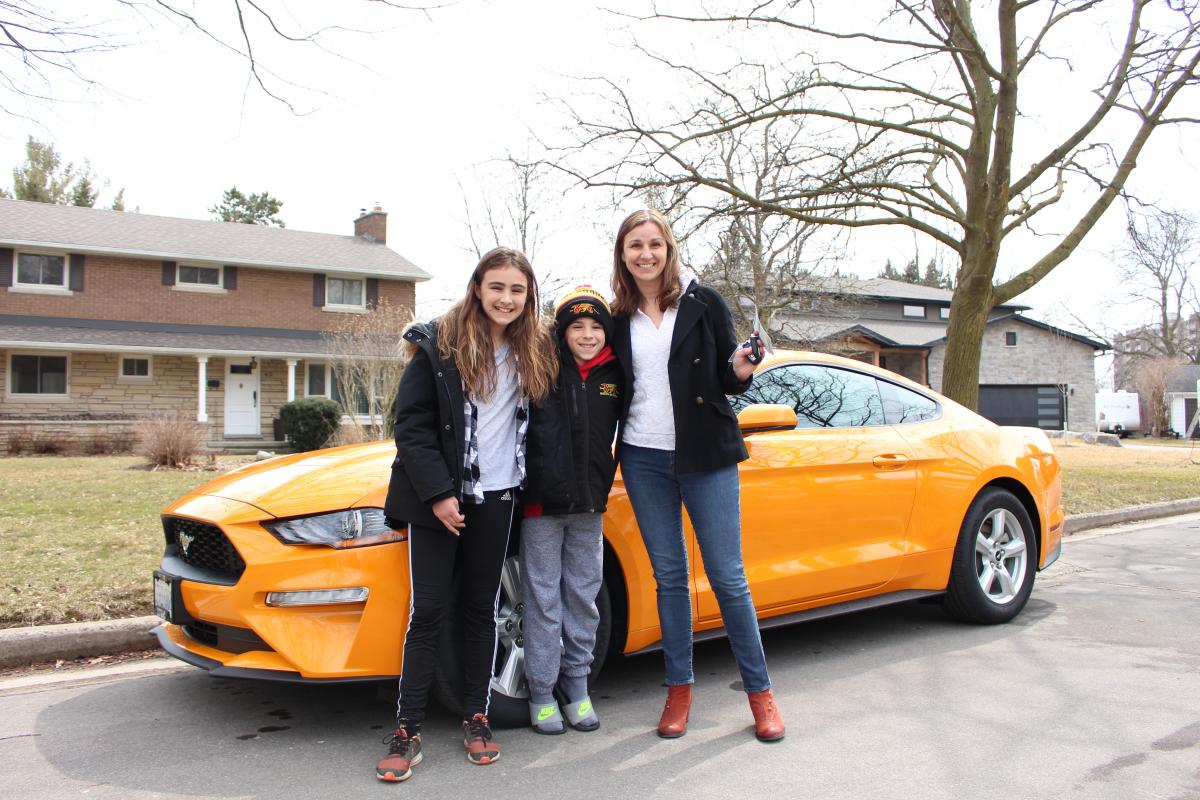 2018 Grand Prize Winners
2019 Ontario Skaters Promotional Contest
CONTEST PERIOD:
The contest period begins June 9, 2018 to February 22, 2019.
HOW DOES IT WORK:
There are 20 tickets per book. Skaters sell for $2.00 per ticket. The value of the book is $40.00.
MAIN DRAW:
The random draw from eligible entries will take place at the 2019 Skate Ontario STARSkate Provincial Championship on Saturday March 9, 2019 at 12pm ET.
First Prize: 2019 Ford Mustang (est. value $35,000)
Second Prize: $5000 Best Buy Gift Card
Third Prize: $3,500 Travel Certificate (Air Canada)
Fourth Prizes: 5 prizes of an Apple MacBook Air 13"
Fifth Prizes: 5 prizes of an Apple iPad A total of 13 prizes will be awarded (Note: promotional Contest void where prohibited by law.)
*Please note that Ford, Best Buy, Air Canada and Apple Inc. have no affiliation to this contest or Skate Ontario*