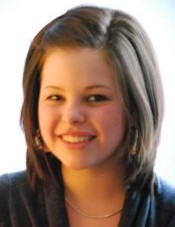 Desiree Bellevue
Skate Canada Professional Primary STARSkate Certified
Coaching since 2010
Personal Skating Achievements
Skate Canada Gold Interpretive Test
Skate Canada Gold Skating Skills Test
Skate Canada Gold Dance Test
Skate Canada Sr. Bronze Elements Test
Skate Canada Jr. Bronze Program Test
1 Diamond Dance Completed
Coaching Education:
Skate Canada Professional Primary STARSkate Certified.
STAR 1 - Gold Trained
Professional Education:
Chartered Professional of Accountants of Ontario
Bachelor of Commerce – Nipissing University.
Advanced Diploma, Business Administration — Accounting, Algonquin College
Available to Teach
Freeskate, Dance, Skating Skills, Stroking, Choreography, PreCanskate, Canskate

Attended Seminars with International Coaches and Skaters:
Doug Leigh
Jennifer Robinson
Ben Ferreira
Brian Orser
Elizabeth Manley
Donald Jackson
Shawn Sawyer
My Coaching Philosophy
My coaching philosophy is to share my love of the sport with students, teaching using a positive attitude and being a good role model. I encourage my students to set goals, and work to achieve them, all while maintaining the fun of the sport. If at first you don`t succeed, try, and try again.